5 Christmas Decoration Ideas That'll Spruce Your Home
This is the season to deck the halls and that includes your outdoor spaces. Outdoor Christmas decorations are your opportunity to show your neighbors, friends and family your holiday spirit (and to ensure Santa stops at your house).
From the interior to the backyard, we share easy, budget-friendly Christmas decorating ideas that will transform your dull winter yard into a festive place that will bring Christmas cheer all season long.
1. Use Fireplace to Create A Room Focal Point
Decorating a fireplace mantel is a holiday tradition that can help make your house feel like a home. Treat it like a blank canvas and style it any way you like, making sure that it reflects your taste and existing decor, and creates the kind of mood that puts you and your loved ones in the holiday spirit. You can style a mantel to work with other decorations in the room or using the same elements you use to decorate your tree.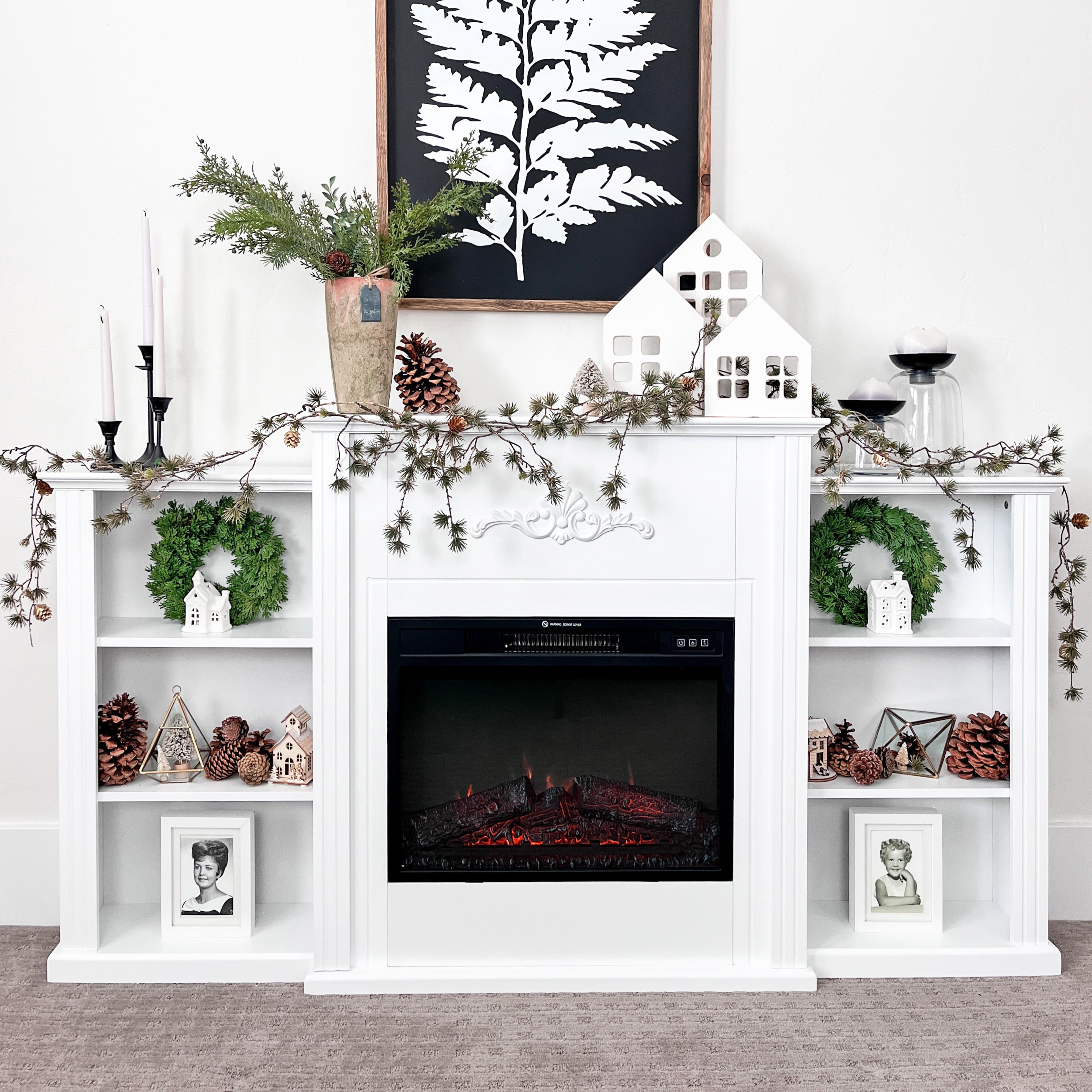 2. Fresh Evergreen Wreath
Learn how to make a pine and eucalyptus wreath that's perfect for the holidays or even just the wintertime. You'll want to put these evergreen wreaths everywhere—your front door, windows, above the garage, and anywhere else you'd like to spread some holiday cheer.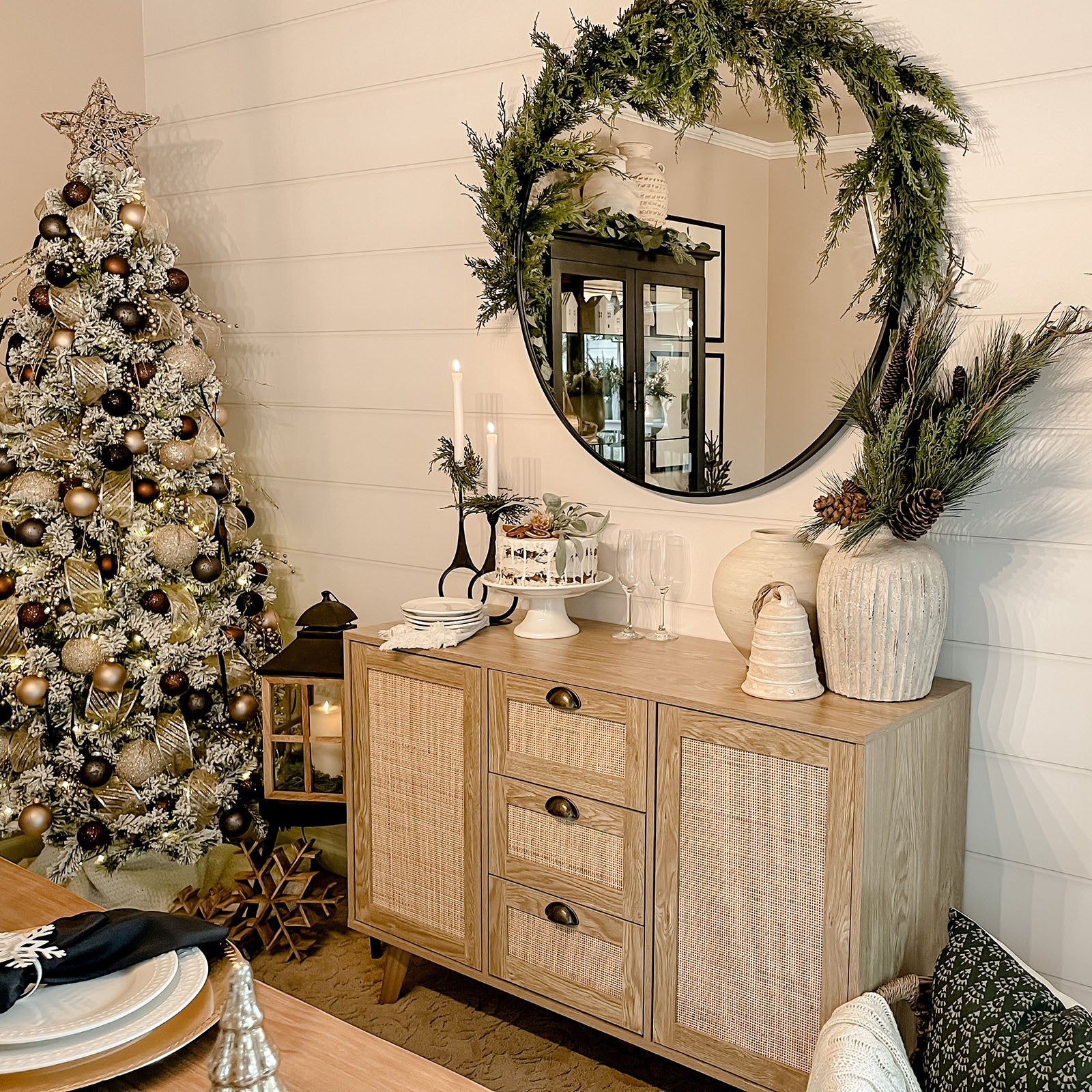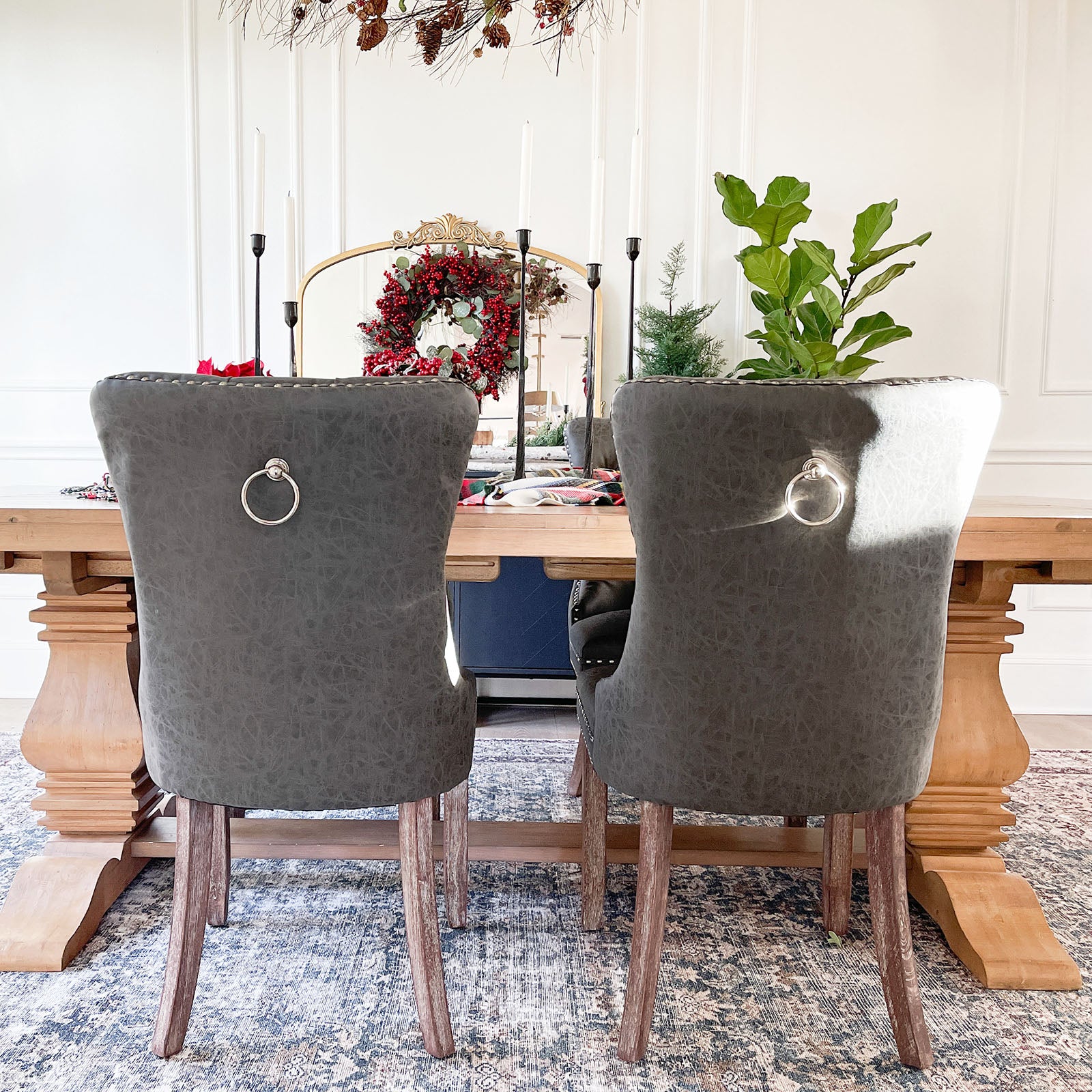 3. Traditional Décor
Traditional Christmas decor may remind you of your childhood Christmases: The classic red and green decorations, lush green garlands and wreaths and simple red stockings and ornaments. You can still celebrate old traditions while adding new ones by implementing these classic decorations into a new space like an outdoor living room.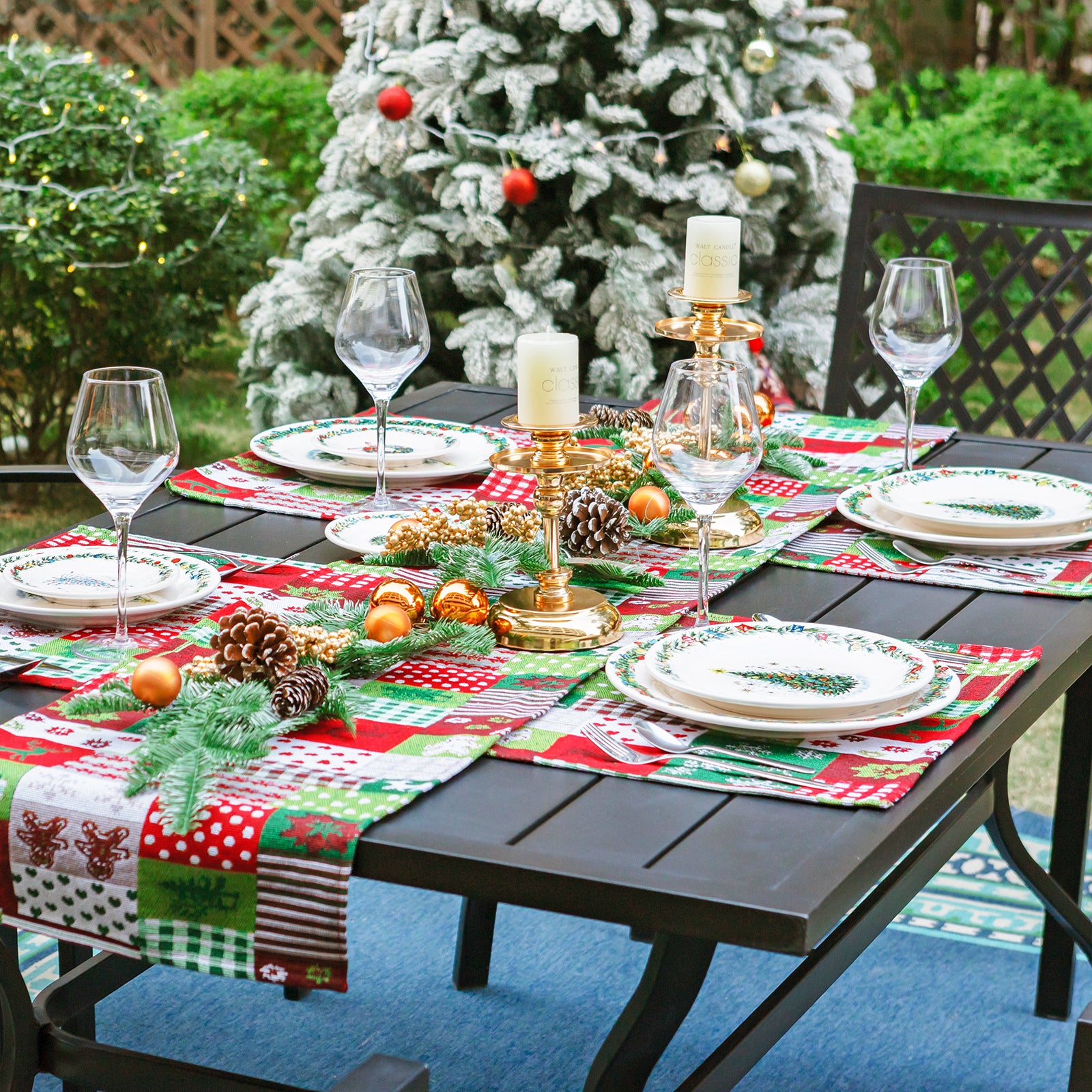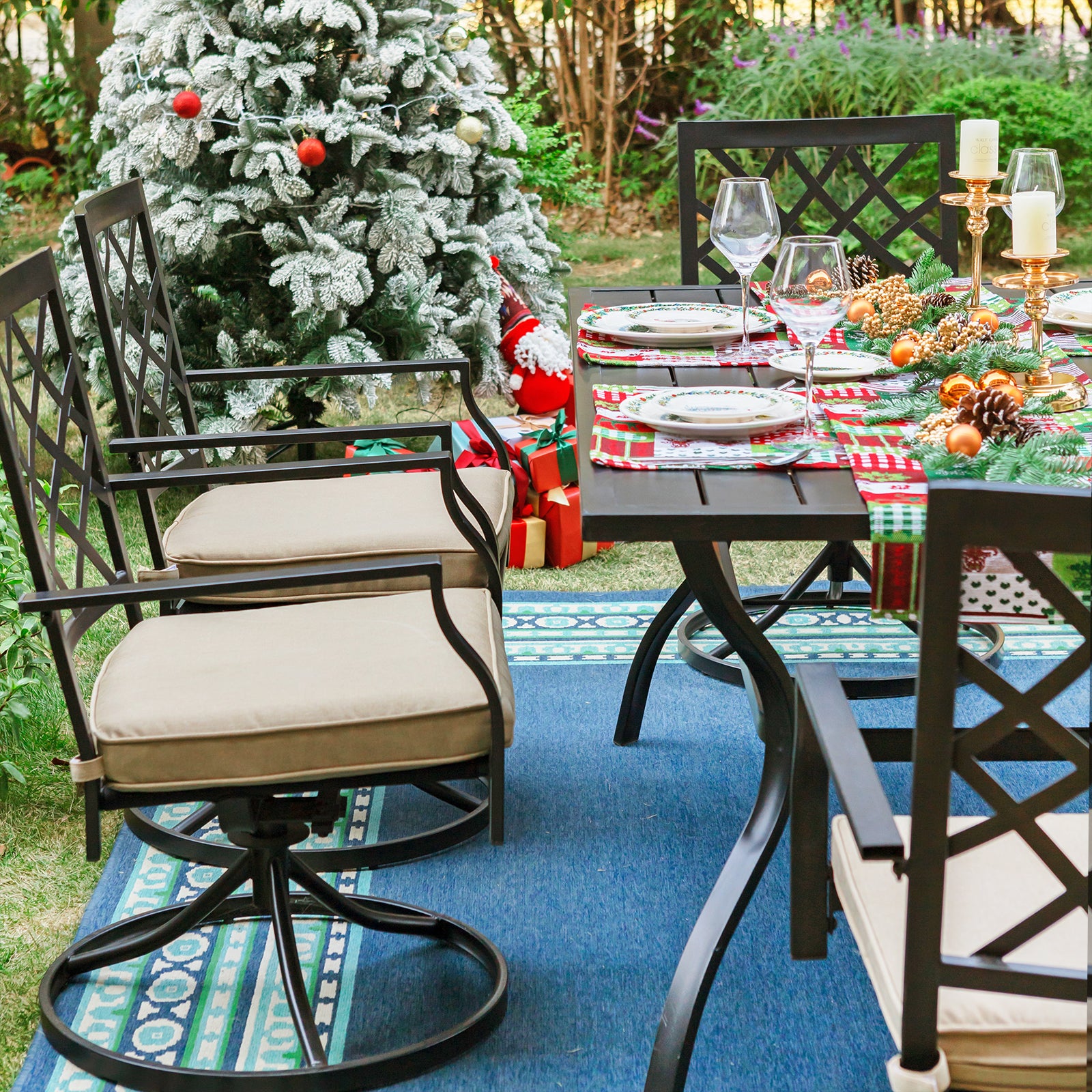 4. Mini Stocking Garland
If you have a Christmas decoration you love, choose that as your inspiration piece to decorate the rest of your outdoor space. The mini Christmas stocking garland is the focal point in this outdoor sitting area. Christmas patterned pillows, small wreaths and greenery and a plaid outdoor rug complete the festive look.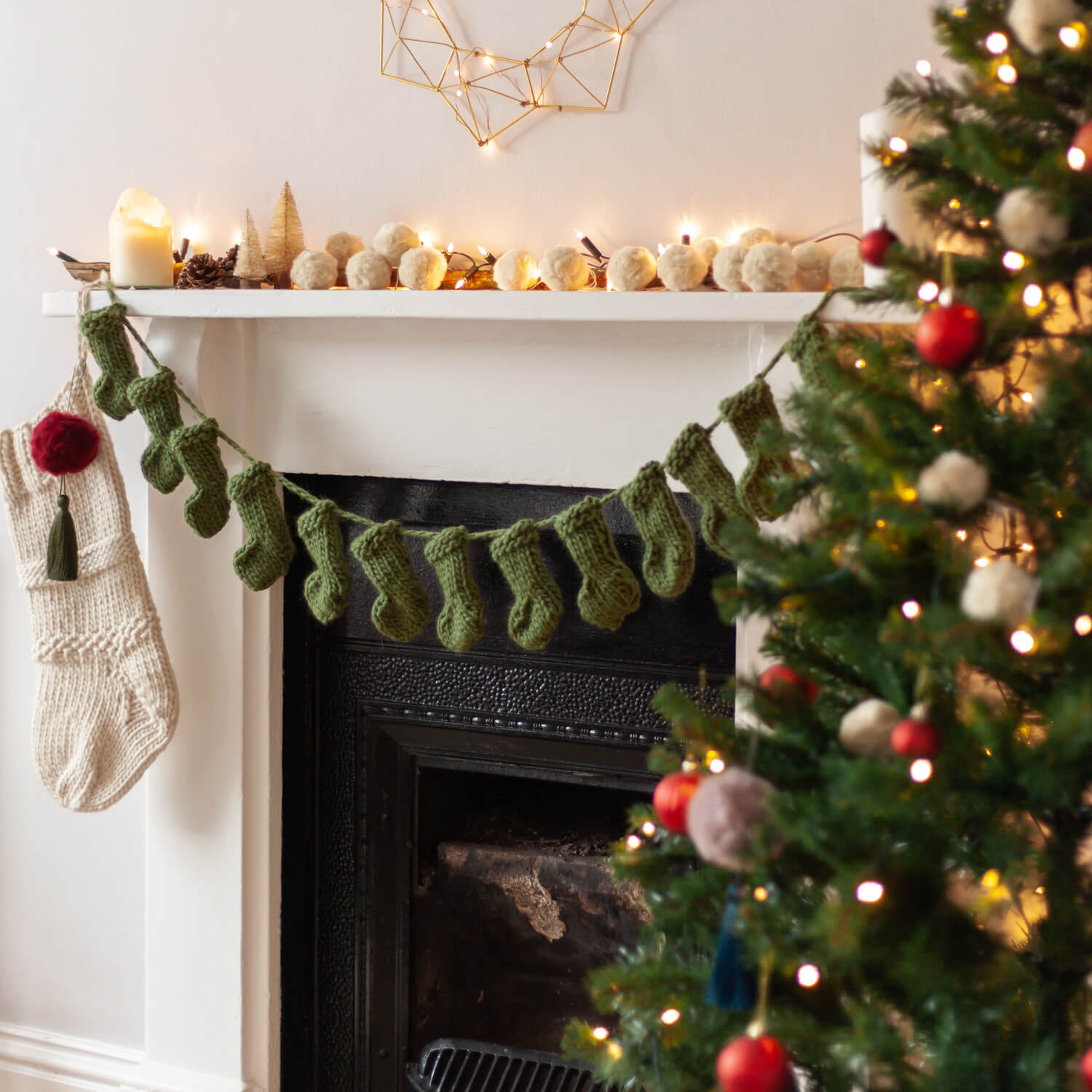 5. Red Christmas Patio
Every corner features a festive element from the soft red cushion to the delicate Christmas-pattern tableware, you'll feel nothing but Christmas cheer hanging out in this space.