7 Ways to Enjoy Your Patio During the Winter
Patios are synonymous with the warmer months, but by adding a few design elements and fun items into the mix, you can enjoy your outdoor space year-round. Here are 7 winter patio ideas to help you make the most of your outdoor space on those chilly days.
1. Bring the Heat
A fire pit table is a sleek, weather-resistant solution for bringing warmth and enjoyment to your patio. They're safer than traditional fire pits since they contain the flame, making them an excellent choice for families with young kids. Outdoor fire pits are also a breeze to clean and maintain, perfect for your busy schedule.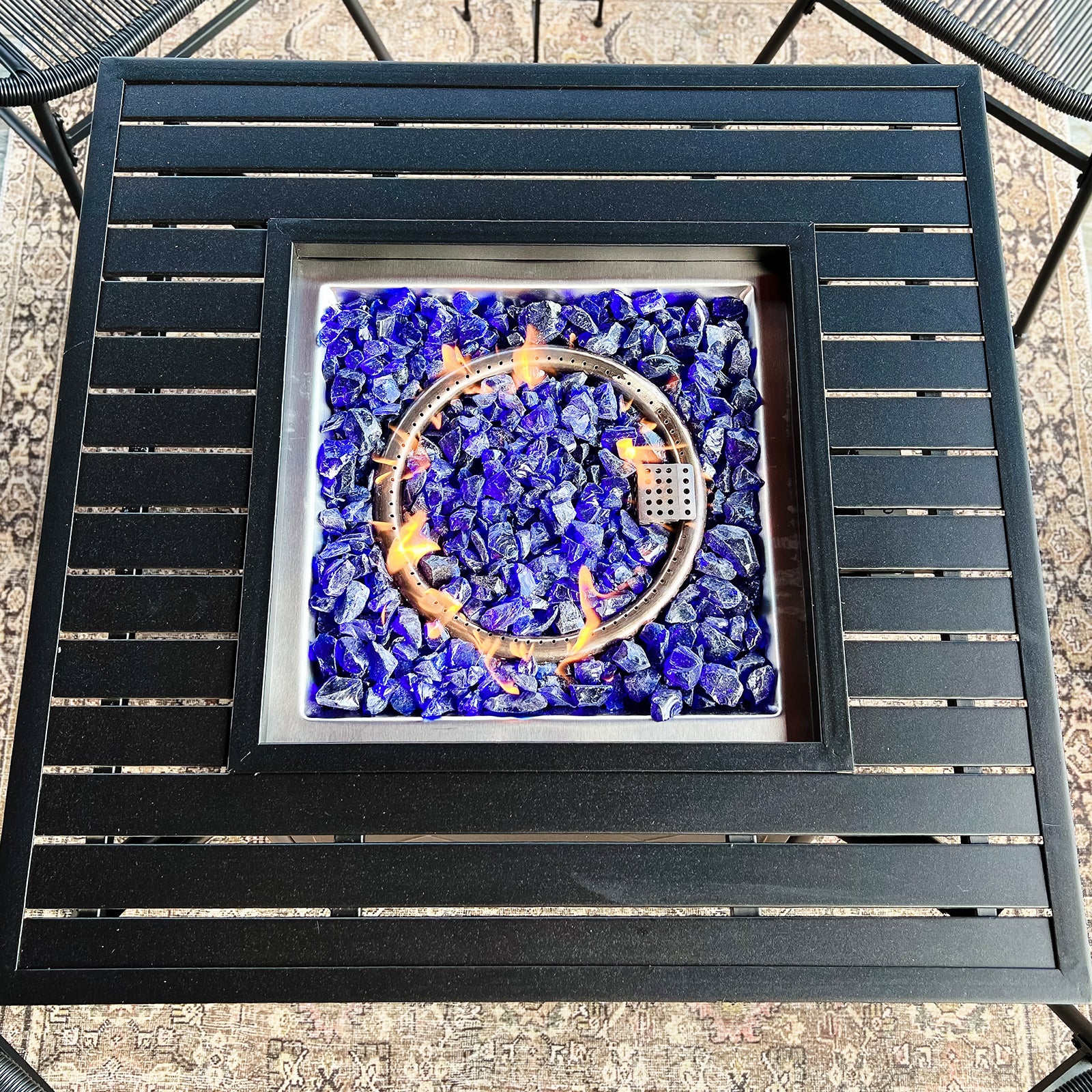 2. Patio Roofs or Enclosures
If you have a detached patio, chances are there isn't a roof overhead. Installing a cover such as an awning or pergola can entice your family to stay outside when the sun goes down and the temperature drops. If you include outdoor curtains or patio screens, you'll have a cozy oasis that'll provide privacy and protection from the elements.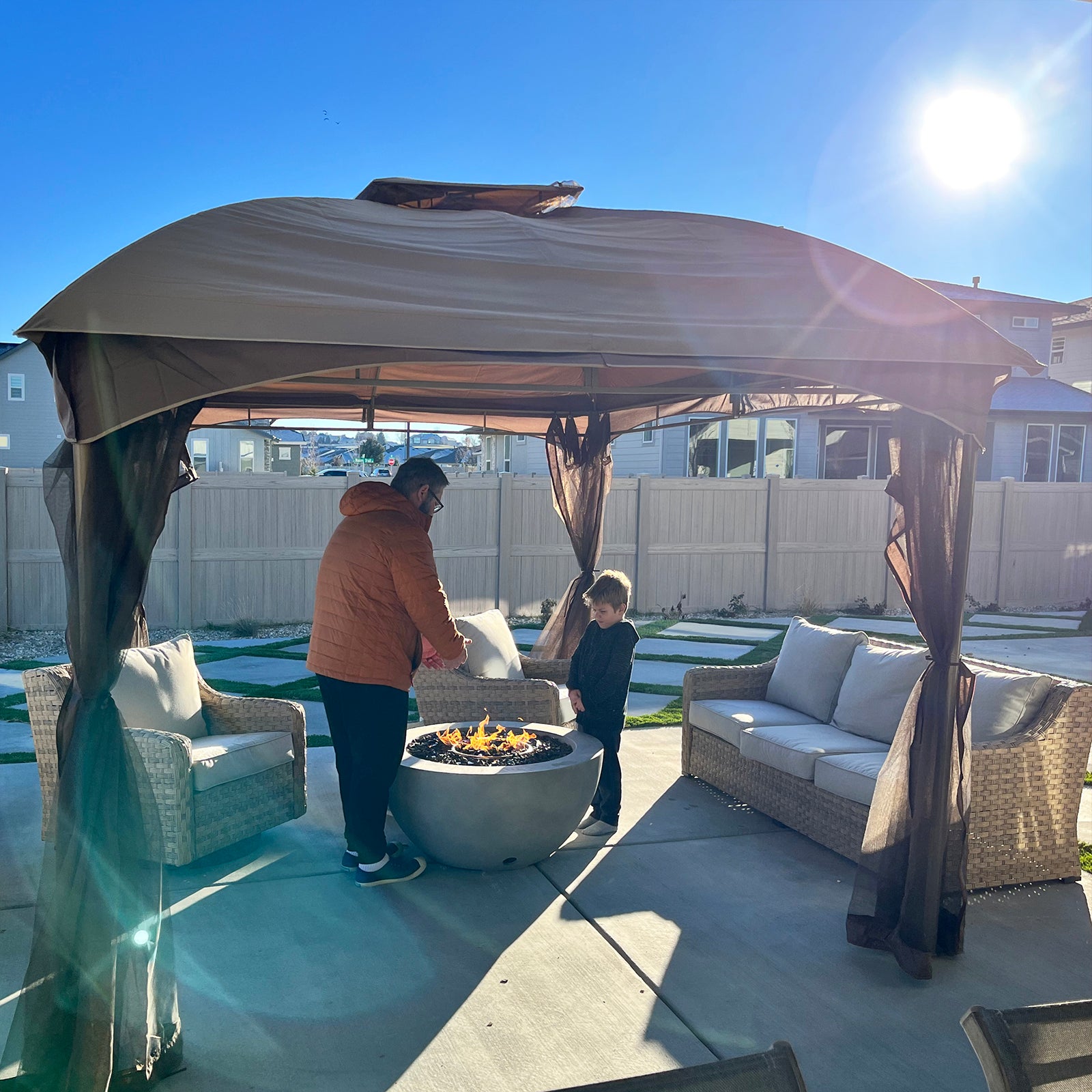 3. Keep It Cozy
Heat and light help get your family outside, but adding items and accessories that provide coziness and warmth will make them stay. You want to treat your outdoor space like you would an indoor room, so include warm blankets and all-weather pillows to keep things homey. To tie the room together, lay down a soft, plush outdoor rug to keep everyone's feet warm and cozy.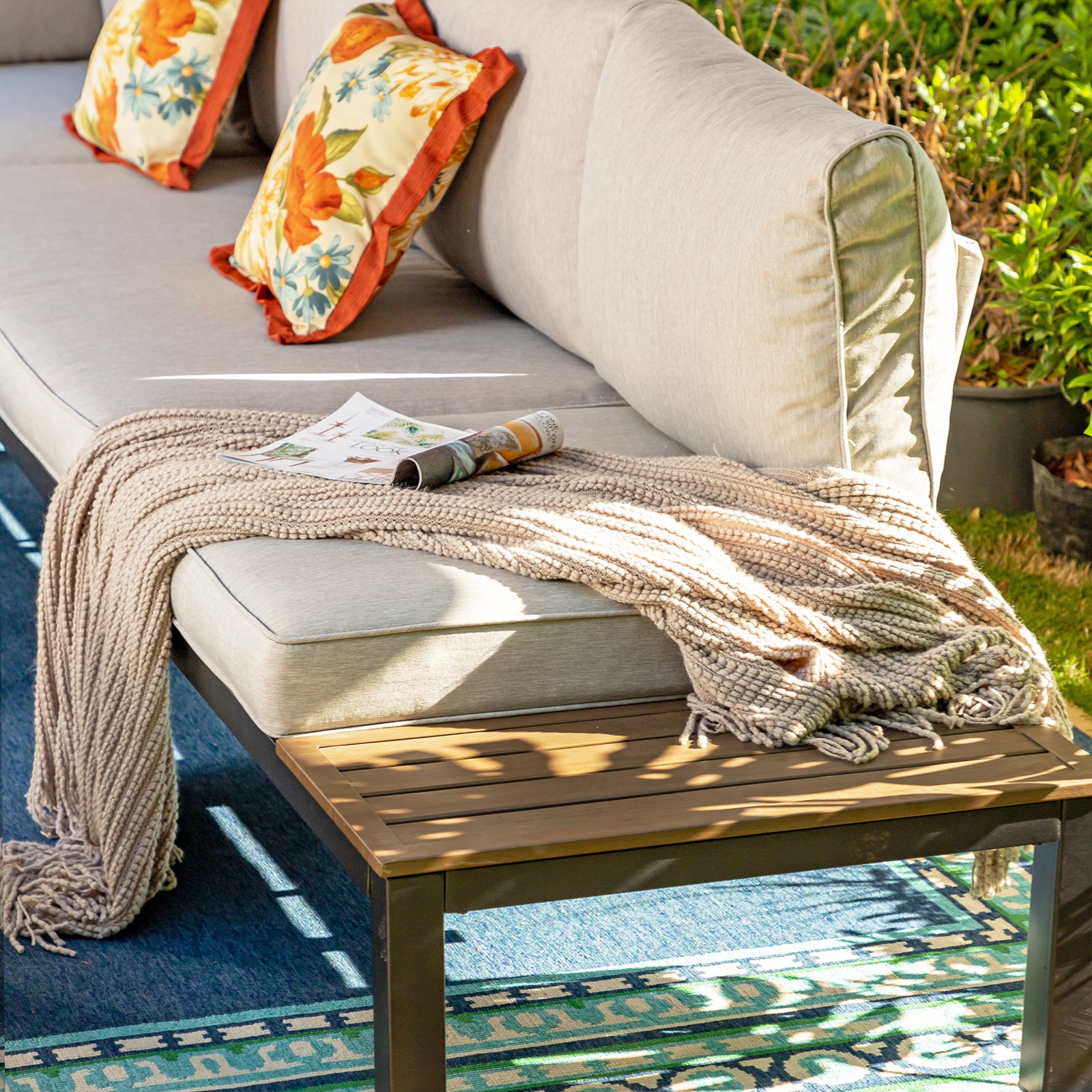 4. Plants
Growing plants on the patio is a great way to get outside and provide natural beauty for your outdoor space. There are plenty of plants and flowers that thrive well during the colder months. Check the USDA Hardiness Zone to see what you can grow in your area.
Patio plants offer several other benefits, too. The right amount of greenery improves air quality, controls moisture, and blocks some of the winter elements. Make a trip to your local gardening center and ask an associate to see what they recommend for your outdoor space.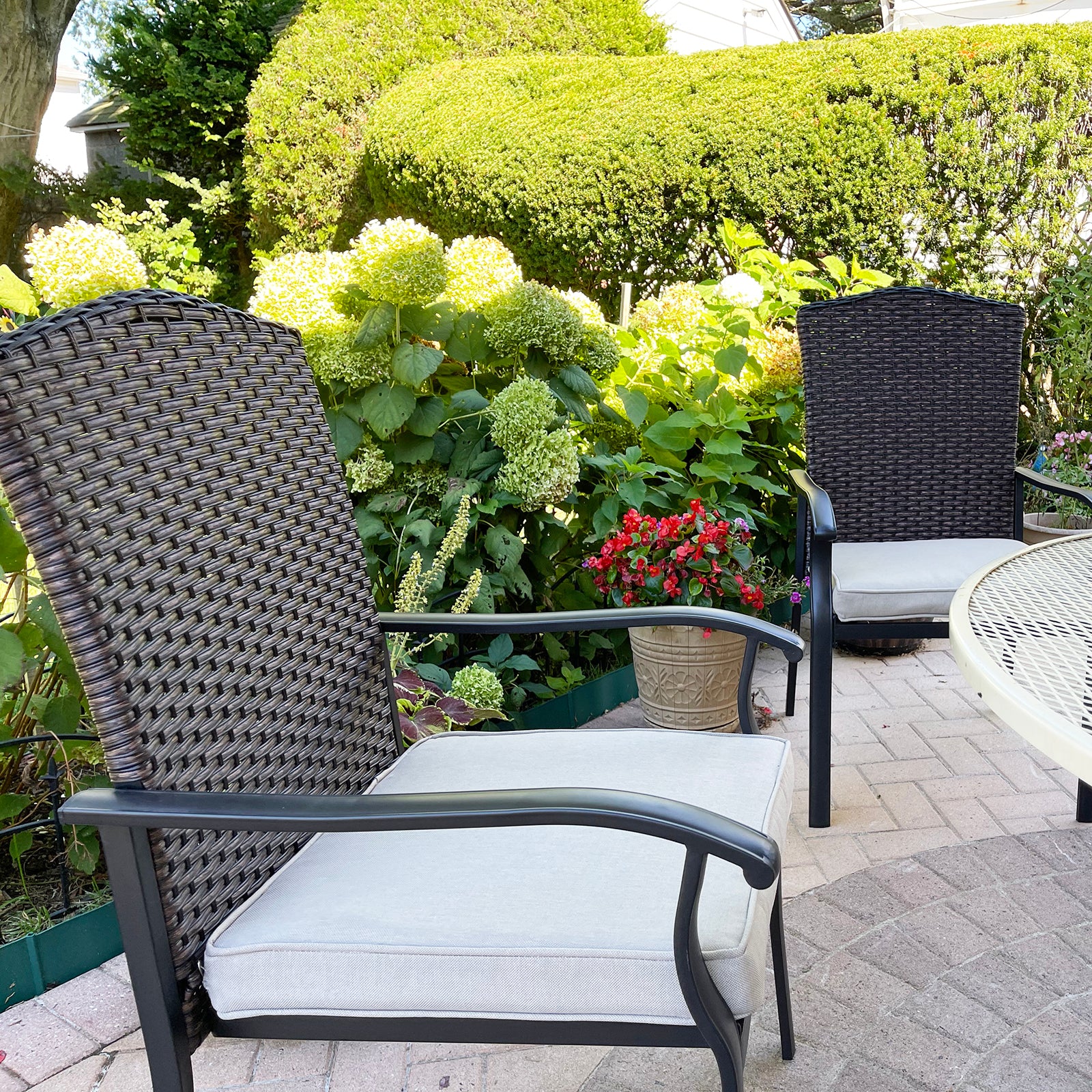 5. A Grill or Outdoor Kitchen
Who says summer is the only time to grill? Once your heating and lighting are ready, why not fire up the grill and show off your searing skills? There's no shortage of winter-friendly meals like grilled pork chops or chicken kabobs, perfect for enjoying a cold-weather family dinner out on your patio.
If you really want to elevate your outdoor dining experience, consider an outdoor kitchen. It's a significant investment, but if you love cooking and entertaining, it's a perfect addition to your patio. Of course, you're going to need an all-weather dining set to go along with your new setup!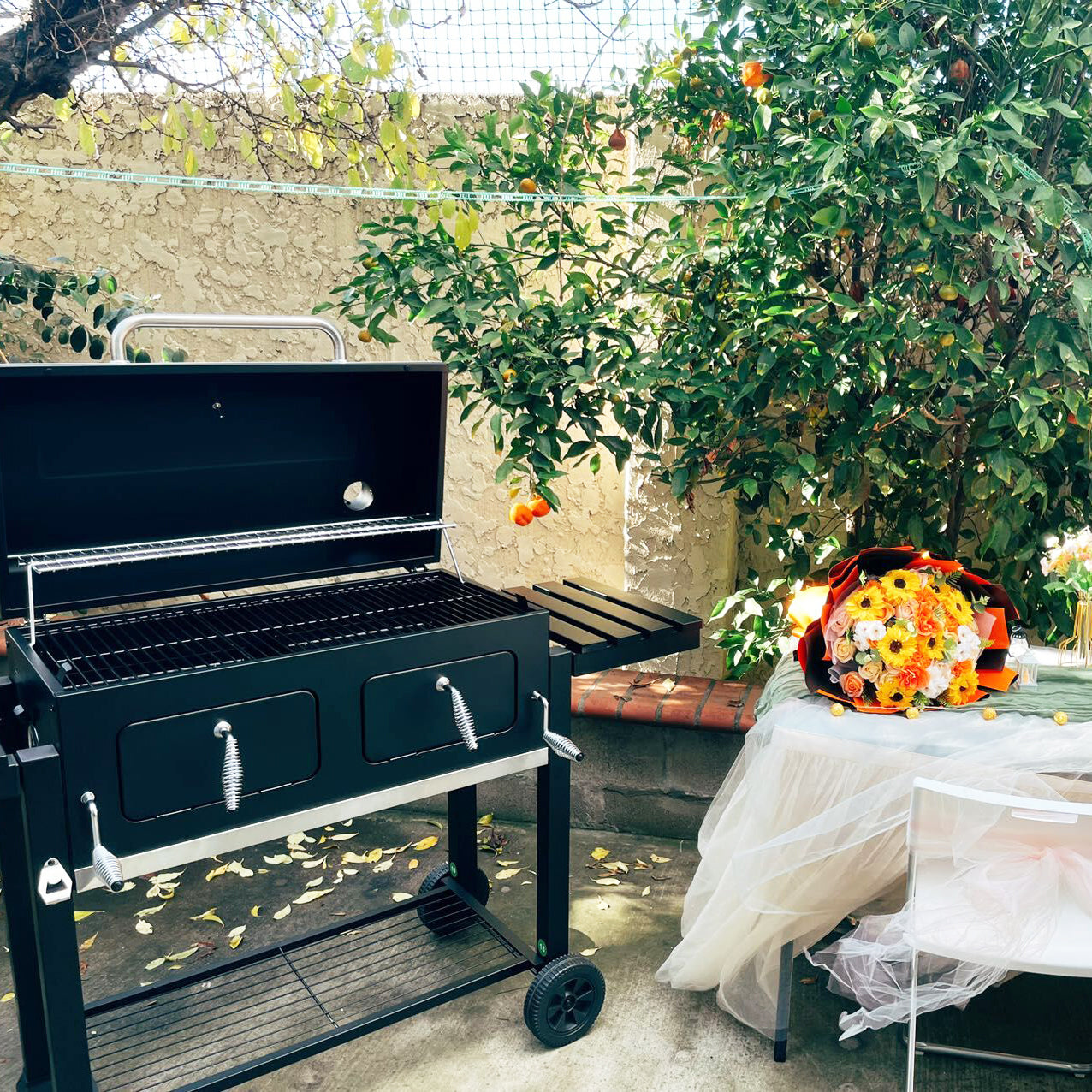 6. Fun for The Kids
It's hard enough to get your kids outside during the warmer months, so it may be extra challenging to get them to come outside during winter. Outdoor games are always a great way to get the little ones excited to be outside. If you get a fire pit table, set up a s'mores spread and enjoy roasting marshmallows over an open fire.

7. High-Quality Outdoor Furniture
You want to be as comfortable as possible when it comes to your patio, whether it's summer or winter. That's why you need high-quality outdoor furniture that withstands the elements year after year. Since you're busy with work and family, you also want patio furniture requiring little maintenance and no painting, staining, or waterproofing.
Before you pick out your furniture set, decide your patio's main purpose. If you're cooking and enjoying dinners, a high-quality dining set will be perfect for your needs. If you're using your patio for entertaining and lounging, a deep seating set will boost comfort and relaxation.